"The problem is exclusion, and the solution is inclusion." 1
My name is Johnny Taylor. Quite simply, I'm a disabled "designer" searching for a little accessible value in the time I dedicate to this medium…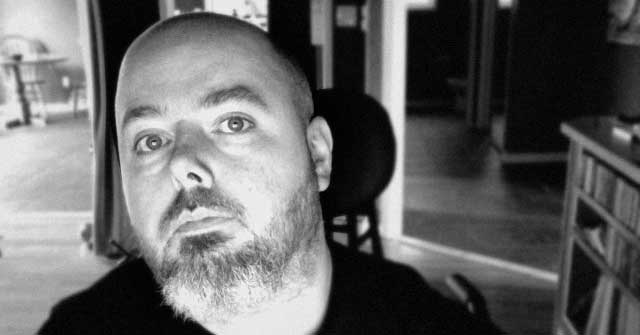 But before getting any further into this, I should draw your attention to that designer label. Truth be told, I don't really consider myself a "designer", in the classical definition of the calling at least. But if I'm going to attempt to throw a label on myself I'd guess that'd be the one that would stick. I am a designer, in the sense I'm not a typically abled web developer.
Since the basis of the internet is…
… communication I have argued, and will continue to argue, who you're looking to "talk" to is probably one of the most important directions to be decided on in any web project's development. Or it's at least one of the earliest decision's to seriously consider.
However, predicting who your real audience will actually consist of is probably one of the hardest things to reliably nail down with any amount certainty. Sure, you may know who be interested, but what about those people who you couldn't have foreseen wanting your content? Is it not worth providing for them, too? Why cut anyone out?
Accessibility on the web doesn't just magically happen. It must be expected, planned for, built into and demanded from any and all projects you develop, build, use — Users Must Become Their Own Advocates — and love on the internet. Just because you can use a something doesn't necessarily mean everyone can.
There is a lack of understanding and a relatively poor sensitivity towards what accessibility really is and everything it actually involves. Insuring Digital Inclusiveness means so much more than impaired mobility and ramps for access. Or more explicitly, in the context that is the internet, alternative image text and well formed HTML. While both (and so much more) are most definitely a part, it's also a very involved and an extremely intricate practice of accommodating for everything you think you understand about many users needs but, and much more importantly, expecting and learning about that for which you don't.
Impossible, you say? I wouldn't disagree with such an assessment. But it's not about getting it right on your first, your fourth, or even your hundredth attempt. It's not even about success at all. It's about wanting to understand, continuously improving on that understanding, all while accepting imperfection, and learning from your mistakes. The web is a very young medium and making mistakes is how we learn.
Defining disability
After all, if what one is unable to do continues to be used as a means of defining disability — problems with such a small minded and unfair approach aside — then every single human on the face of this planet is disabled. No one person does, can, or wants to do the exact same thing, the exact same way, as another. And any one person expecting any one way is, or should be, the only way to do anything is simply mistaken…
Jean-Bertrand Aristide in mid March 2011 speaking to his nation upon his latest return from exile to his completely beleaguered homeland of Haiti — referencing Fanmi Lavalas, the most popular political party in Haiti, being excluded from an election the country was soon to hold. ↩